Idea Indexes of Books Flickr Group
Yesterday, I published a post on the "Zettelkasten Method" blog about idea indexes. I uploaded photos of some idea indexes from my library to Flickr. Join the "Idea Indexes" group on Flickr and share yours!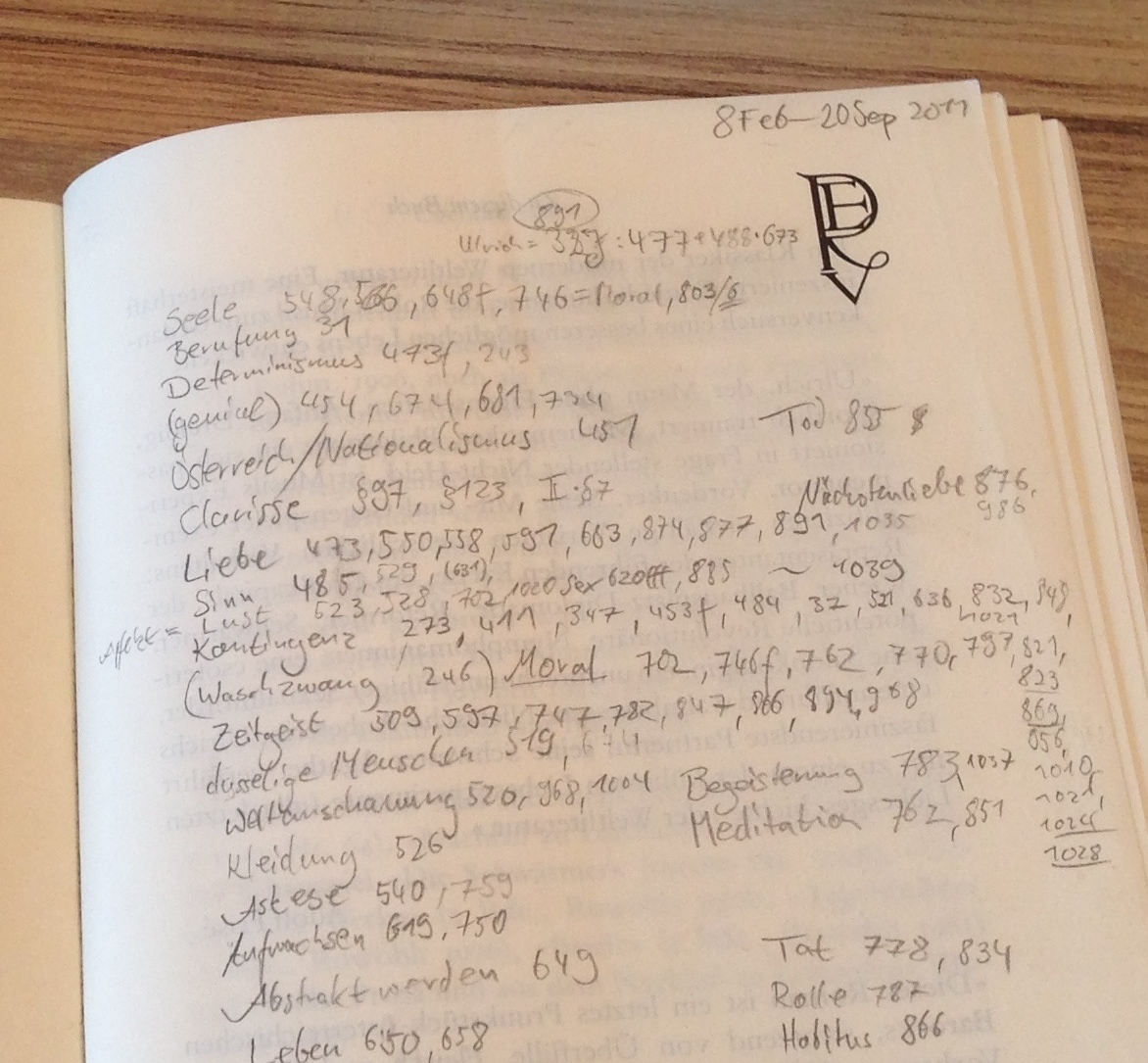 If you have no clue what I'm talking about, let me quote Cal Newport, who brought the whole topic back to my mind:
As she [Maria Popova] reads, she creates an index at the front of the book that lists its most interesting ideas.
Every time she encounters a passage relevant to one of these ideas she adds the page to the relevant line in the index. If its a new idea, she creates a new line for it.
As she reads more, the index grows.
Maria Popova is the author behind Brain Pickings. She reads a lot (15 books per week), and she has a huge digital bookshelf with literally endless scrolling.
She was featured by Tim Ferriss in his "Tim Ferriss Show" Podcast recently and talks about the method.
The whole episode is worth a listen because the topics are very interesting and diverse: from reading to productivity to exercise to writing. It resonates with me because I think you can't fix problems in isolation. Instead, living The Good Life&tm; demands you push everything up a notch.
An excerpt of the show notes, taken from Tim's website:
How to live a meaningful happy life. [10:00]
The importance of writing for an audience of one. [12:10]
Maria Popova's daily rituals, beliefs on sleep, distraction-avoidance habits, meditation, and exercise routines. [23:25]
Maria Popova's note-taking system. [31:45]
Self-reliance pathology and how to overcome it. [53:56]
How to find a professional personal assistant and delegate. [56:40]
What Maria Popova's weight lifting regiment looks like, plus her favorite bodyweight-only exercise. [1:02:14]
Blogging strategies [1:05:22]
How do you deal with friends who want you to read their books? [1:27:10]\
Listen to the podcast episode and then share photos of your idea indexes on Flickr.
Receive new posts via email.