Leave a Rating for Move! app on MacUpdate
Move!, my personal favorite productivity and health enhancement app (and, apparently, my own creation), is now available on MacUpdate. Check it out for free if you haven't already.
Please leave a quick rating on MacUpdate so other people know how good you feel, now that you take regular breaks from work.
If you feel super-awesome today, feel free to leave a short review, too.
Your support helps me continue my work. Every star counts! ⭐️⭐️⭐️⭐️⭐️
Thank you!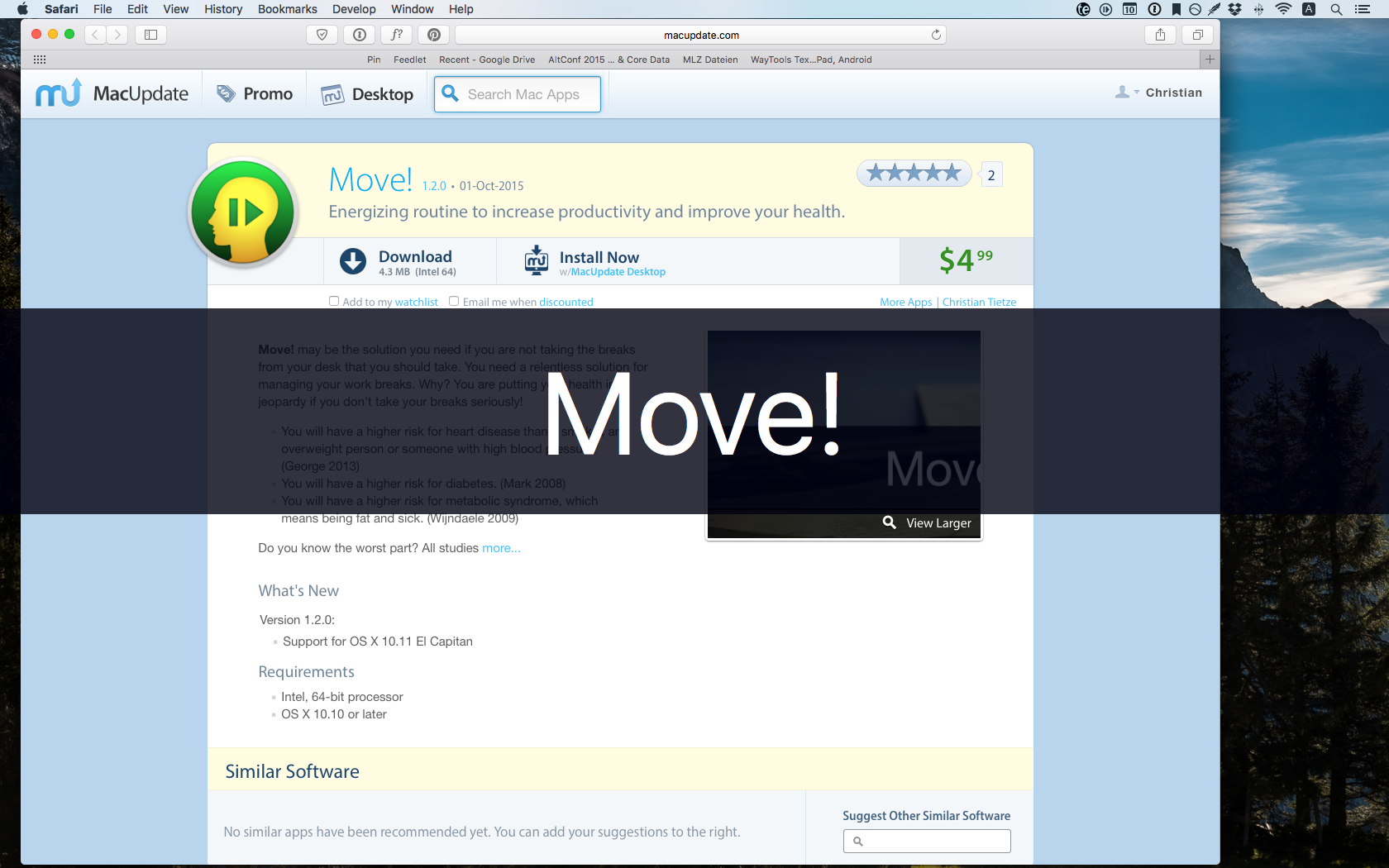 Receive new posts via email.