Book Updates for Swift 2.2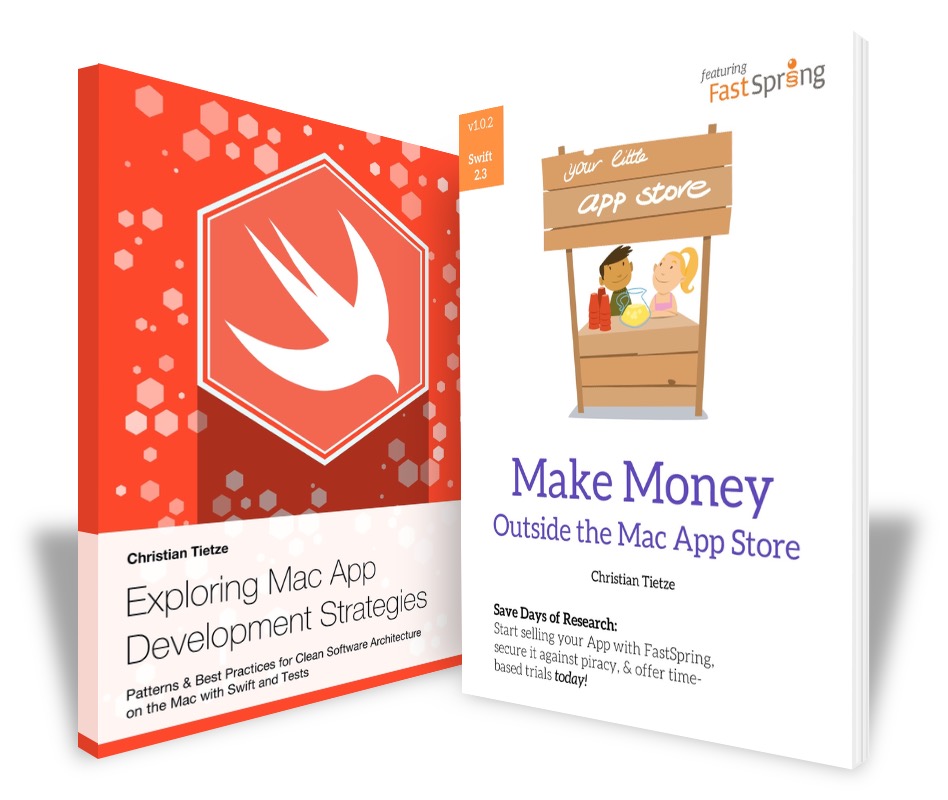 I have uploaded updated versions of all my books today so you can enjoy the latest Swift 2.2 syntax. If you bought from my store, you can download the latest version using the link you received in your order confirmation mail. Lost it? No problem, I'll re-send it to you if you get in touch via e-mail.
Haven't had the chance to buy my books, yet?
Get the Indie Mac Developer book bundle, for 10% off until after Easter (2016-03-29). The bundle includes:
Receive new posts via email.