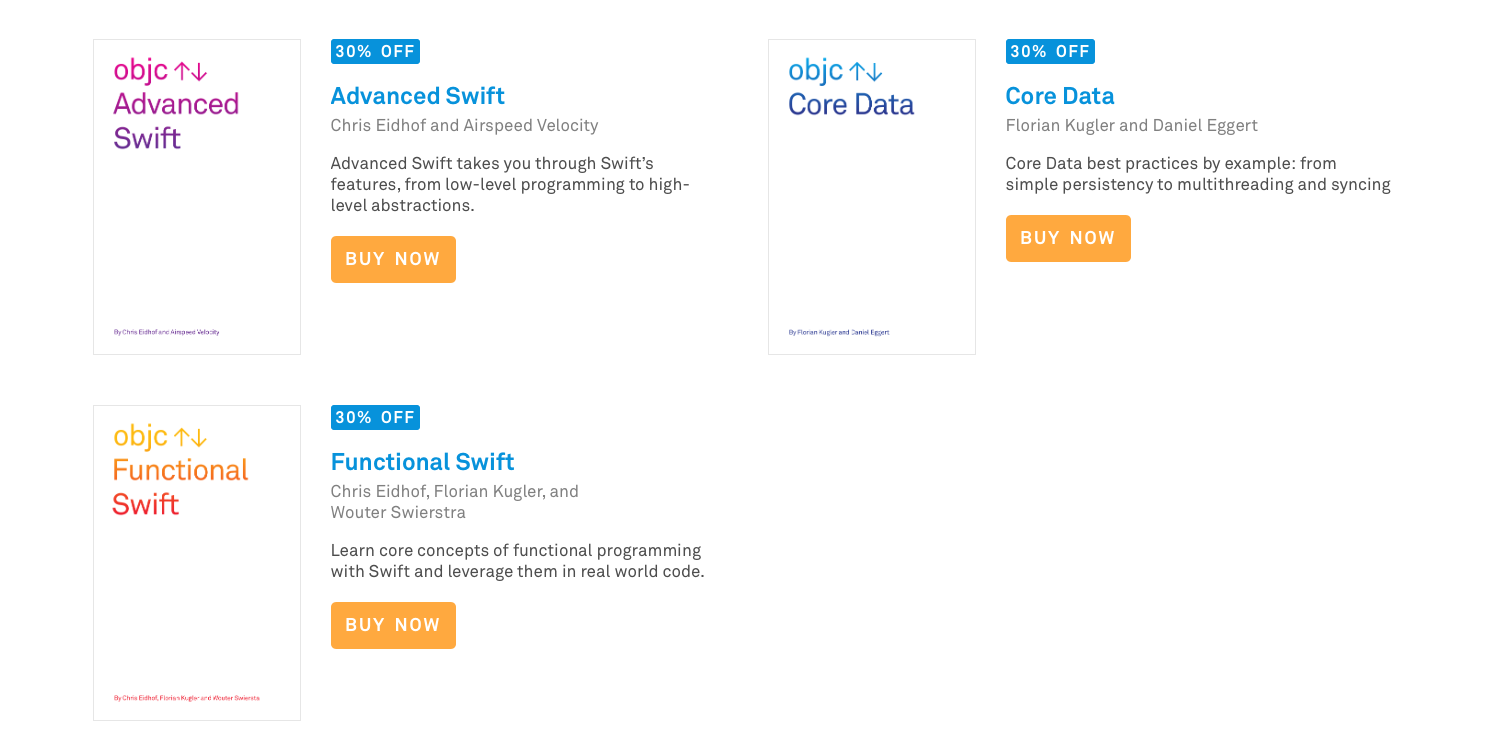 All 3 amazingly useful objc.io books are 30% off this week. Grab all three of them in a bundle and save even more.
If you use my link, I'll even get a small kickback thanks to their affiliate program. I wholeheartedly recommend you take at least the time to read the samples. The team updates their ebooks regularly, and you'll get a Swift 3.0 edition later this year, too.
Receive new posts via email.