TableFlip Will Be Released in October!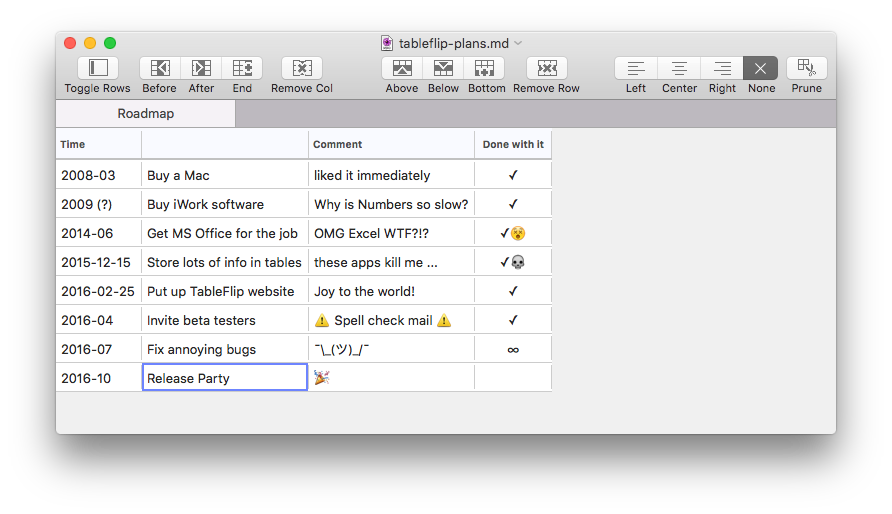 It is time to go public: I'll release TableFlip in October.
Sign up for the release notification: http://tableflipapp.com/
Much love goes out to my beta testers! ❤️ You are great! I didn't anticipate that we'd have so many discussions. Thanks for all your amazing feedback so far. The past 12 weeks were wild; now it's time to calm down a bit and make things right.