"Exploring Mac App Development Strategies" 4th Extended Edition Now Available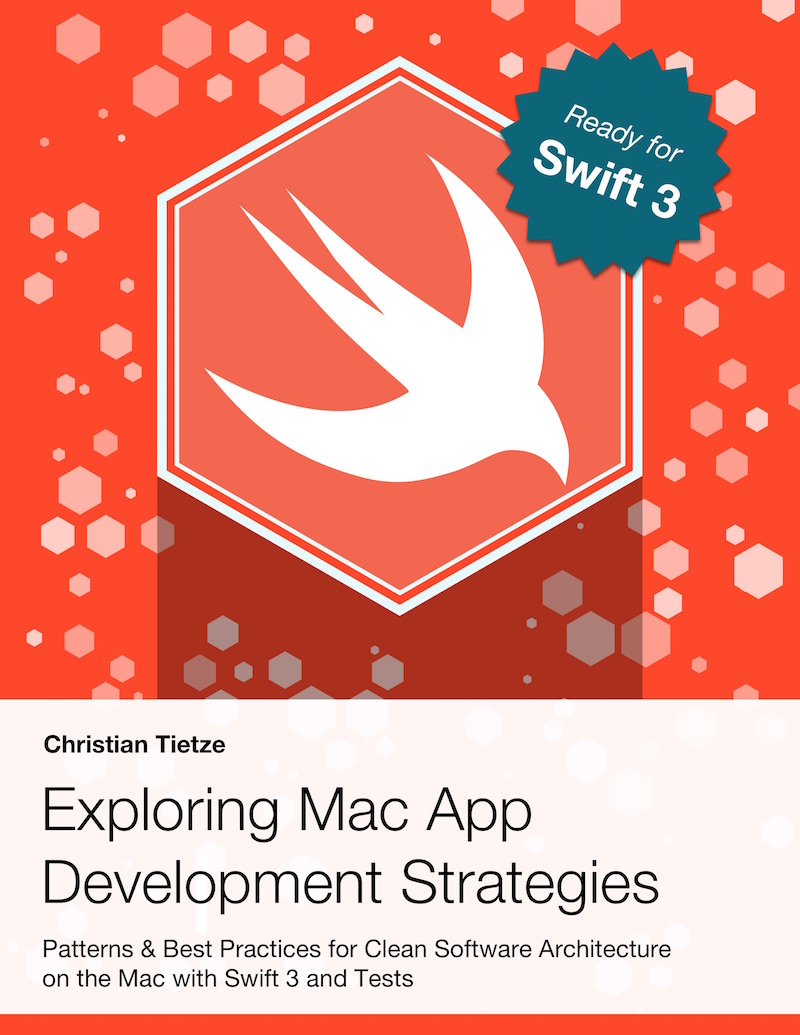 I've just finished updating the book "Exploring Mac App Development Strategies" for Swift 3.
Looking at my Word Counter, this 4th edition sports about 15000 new words in the book and code combined: I re-wrote a lot of chapters and source files. I also expanded a few sections to add more context and incorporate things I learned in the past 2 years.
There's another book in the making about universal software architecture and ReSwift, with a macOS and iOS sample app. If you want to beta test the book and get early access, drop me a line: hi@christiantietze.de
Buy on Leanpub
Buy on iBooks Store
If you already own an earlier version of the book, you should be able to download an update today.
Receive new posts via email.