The Archive – Mac App Beta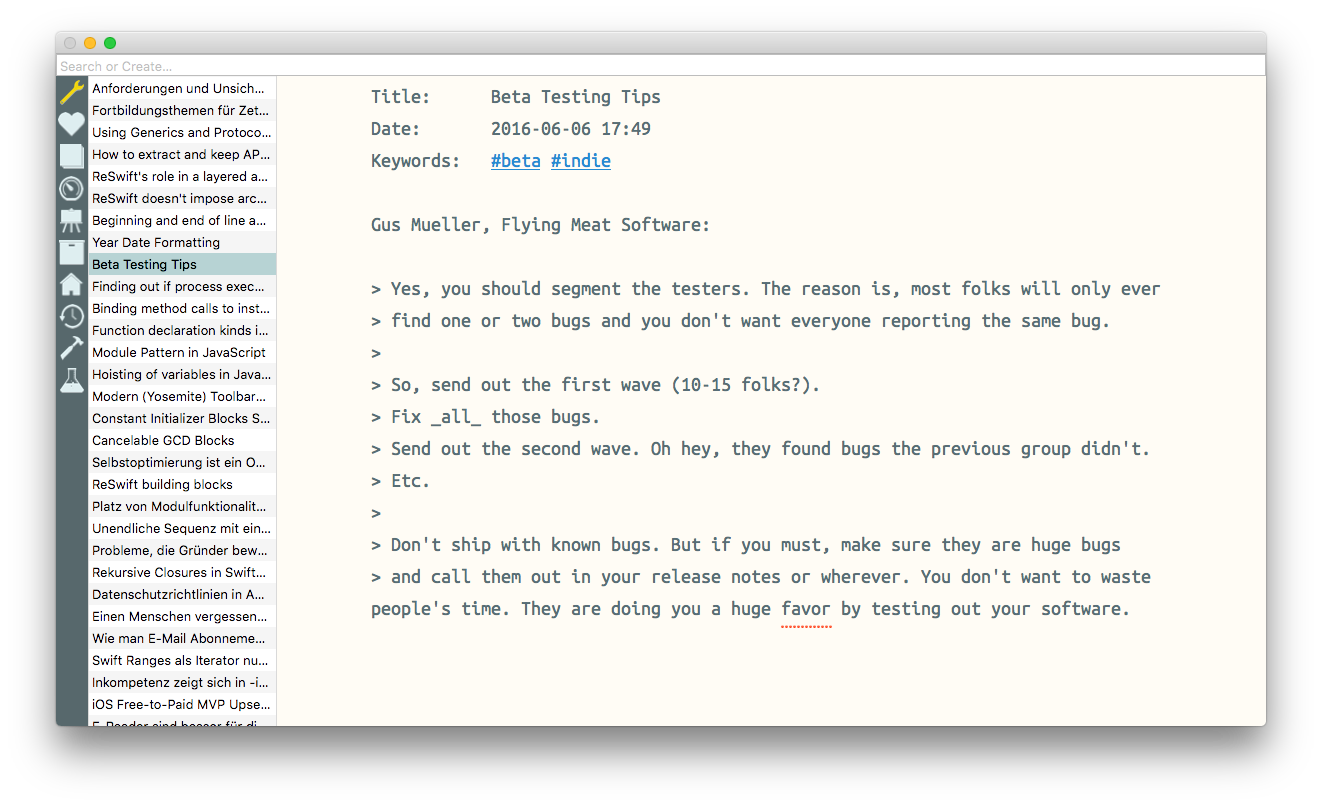 My latest project is about to be ready: it's a strictly plain text note-taking application. If you know our writing over at the Zettelkasten Method blog, you will know the method I'm incorporating in this app. Everything revolves about flexibility and your ownership of the notes. Plus the amazingly productive method itself is baked right into the app to guide your workflow.
Sign up here for a beta invitation in early May:
Receive new posts via email.