WordCounter v1.4.0 Released with Mojave in Mind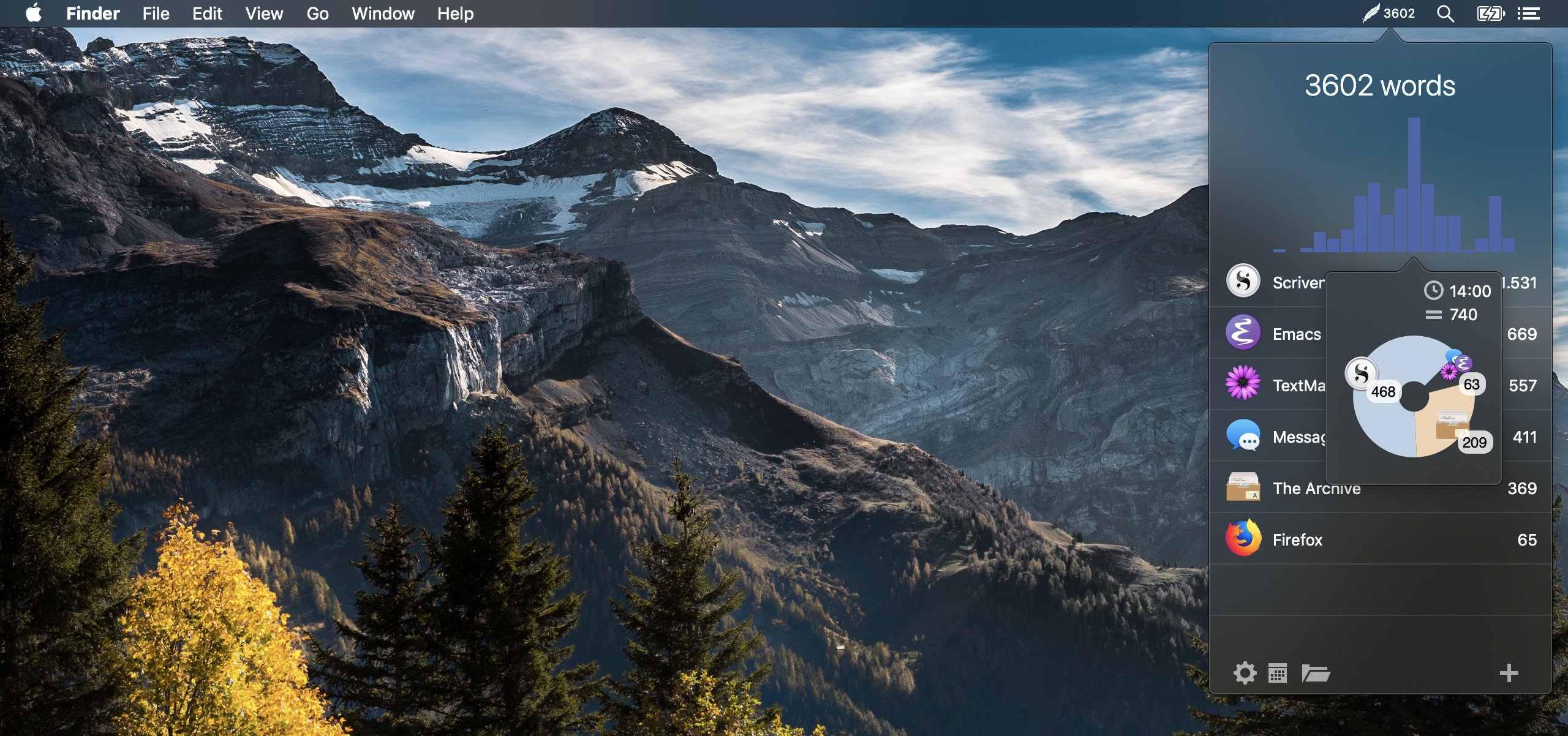 I just published an update to the WordCounter for Mac that modernizes the UI and typography a bit to look rad on Mojave in both dark and light modes. It also fixes pertinent issues with "Launch at Login" not doing what it's supposed to do, and fixes a couple of small bugs.
But probably most noteworthy, this is the first public release since 2016! Publishing updates stalled because of … managerial problems. I introduced the Swift programming language to this Objective-C project a couple years back, and didn't keep up with language updates. So I had to take a couple of days to update the Swift code base. And then fix crashing tests, key–value-observation issues with Swift objects – in short, I failed to maintain this project on a regular basis, and once it became harder to get back to speed, I deferred touching the app even longer, making matters worse.
And all that while a new feature lay dormant, 3/4th done.
This updates means serious business. I'm back to make the app even cooler. Expect nice things to follow early 2019.
Also expect the latest update not to work on macOS 10.9, 10.10, or 10.11 anymore. You will need macOS 10.12 Sierra or newer from this day forward.
Check out the release notes for a breakdown of the changes.
Receive new posts via email.