Indie Support Weeks: Use DropDMG to Create Your App Downloads
I'm continuing the #IndieSupportWeeks today.
In the past months, I deployed a couple of app updates. Not as many as planned, but still. My app downloads are compressed DMG files, or disk images. With these, you don't need a Zip. DMGs usually come with the app bundle and an alias to /Application so you can "install" an app quickly via drag & drop. This is probably the most successful and easiest way to ship downloads that work with macOS App Translocation. If users run an unzipped app bundle from their downloads folder, they're screwed.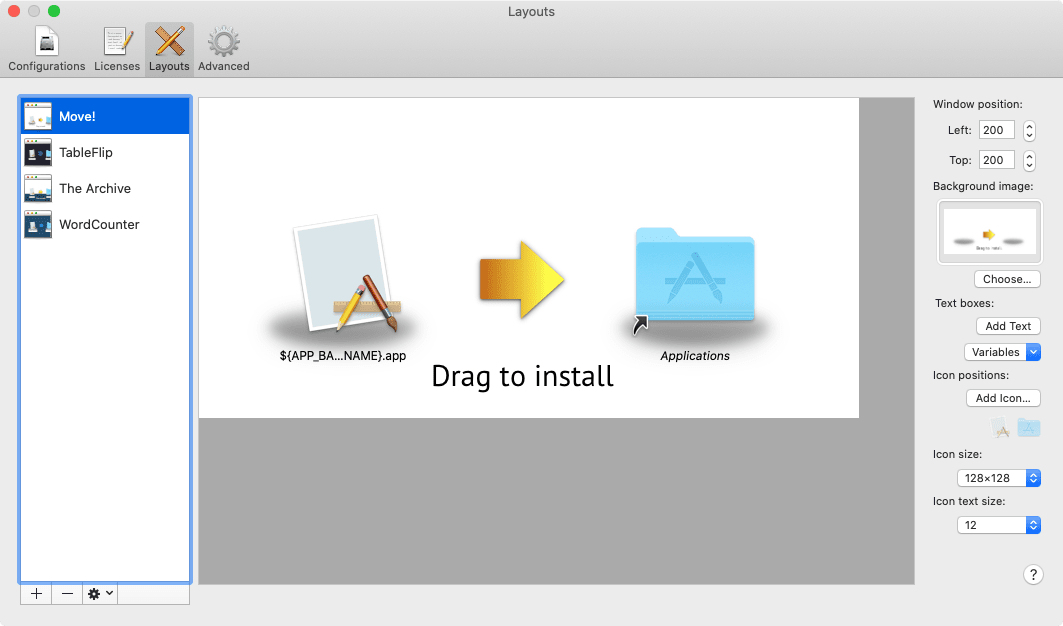 Over the years, I tried a couple of approaches, and I found that I had the most success with DropDMG. The visual preview is very accurate, and I never had any problem with the resulting DMG files. It beats fiddling with the command line every day.
DropDMG is an essential tool in my workflow to ship applications. It costs US$24 at the moment, and it's worth the money if you do indie app development to make money.
Receive new posts via email.