TableFlip v1.3.0 Released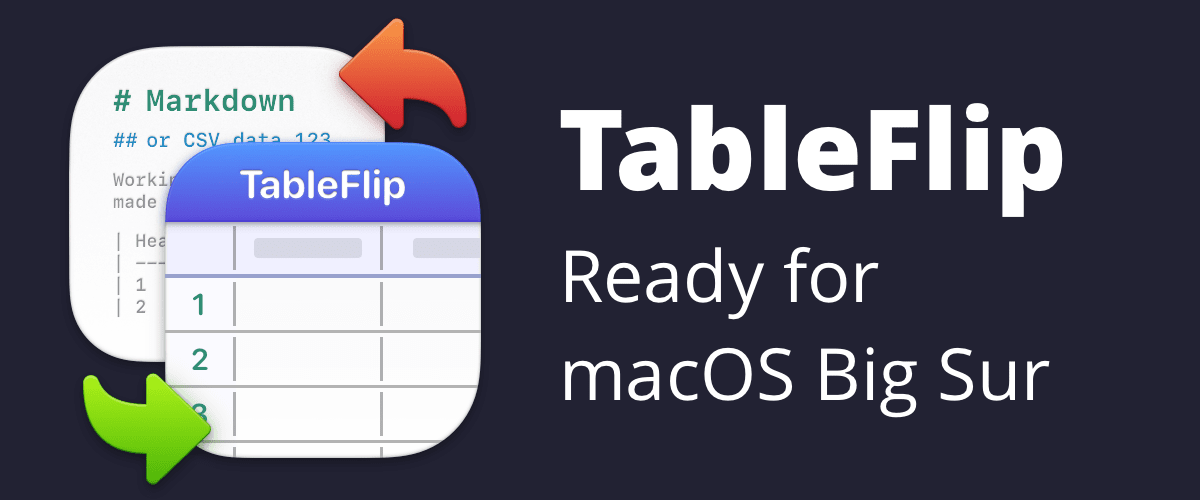 TableFlip v1.3.0 just passed App Store Review. Direct customers had access to the update since yesterday evening. Here's what's new:
Fixed: Tab bar scrolling. I received reports that you couldn't scroll horizontally through the list of tabs. This should now be fixed.
Fixed: Opening file via URL scheme now requests access permission when needed to comply with App Sandboxing. Previously, the app tried to make a NSDocument from the URL you passed in, but wasn't allowed to access the file contents in its Sandbox, and thus errored-out. Asking for confirmation once per file is the best we get, it seems.
New: New app and preferences icons to match our new Silicon overlords. I also slightly changed the colors inside the app to look better and solve a background color fill glitch or two on the way.
Credits got to Alex Käßner for iterating on the "classic" TableFlip icon and bringing it to the Big Sur era of superellipses, soft gradients, and smooth arrows!
Receive new posts via email.