Get Your xcode.tips Card Printouts!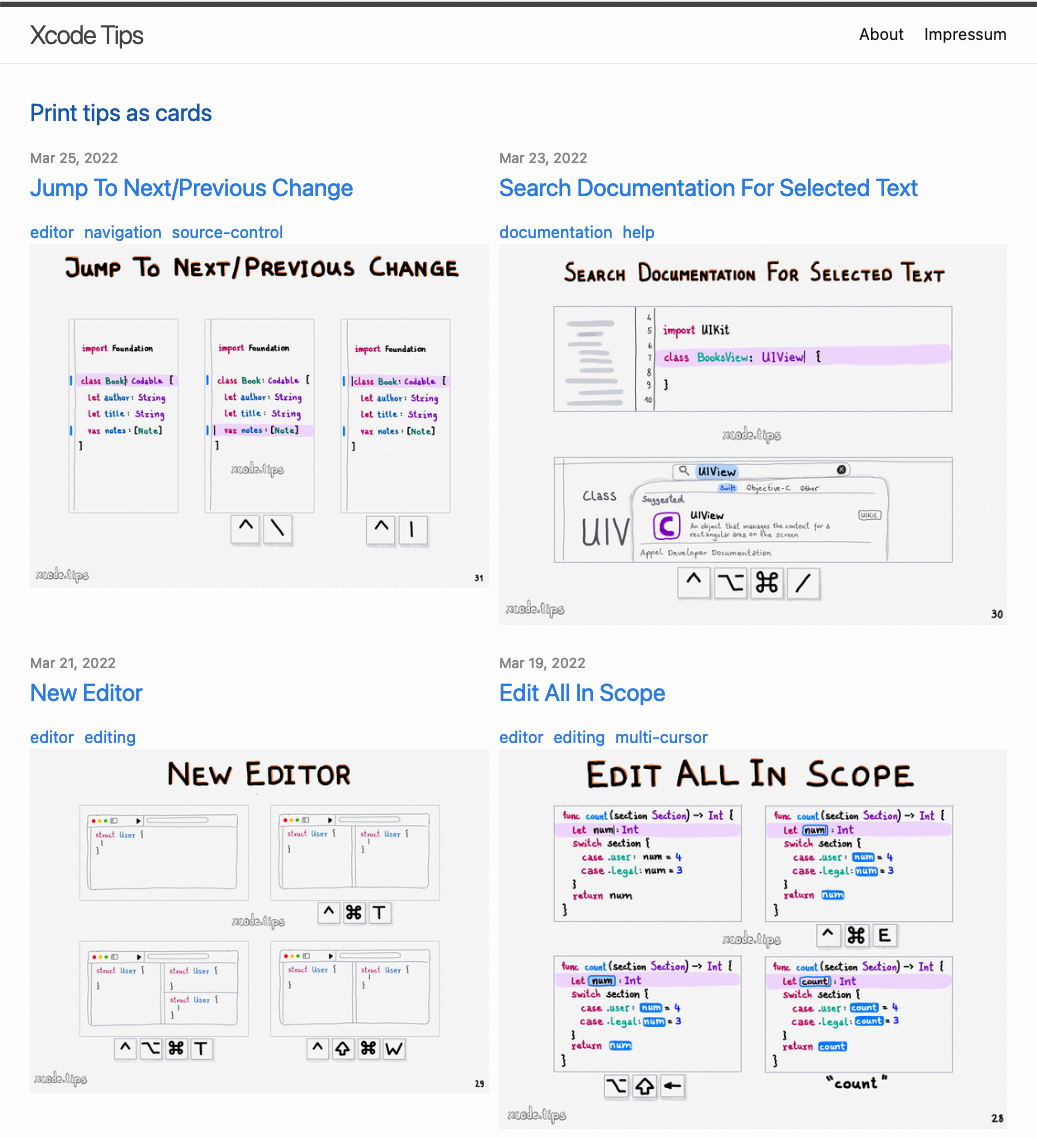 Dominik Hauser maintains the illustrated xcode.tips page I've mentioned on Twitter here and there because the graphics are just lovely and the tips are really useful to become a proficient user of Xcode. It's a complex piece of software, and the illustrations capture a tip in a single graphic, with shortcuts and UI hints and all.
If you want to support Dominik, he offers a $2+ pay-what-you-want download of xcode.tips card print-outs so you can practice shortcuts, onboard new team members, decorate your office – I love the idea!
Watch a video that shows the cards and how to prepare them: https://www.youtube.com/watch?v=RkkGwTMyzfk