Aergrind by Knock Coffee Grinder, and Their Amazing Customs Duty Service
I bought a hand grinder that would replace our 40+ years old, dull antique. Of course I looked for advice on James Hoffmann's YT channel and figured the Aergrind by Knock would be a great fit. As the man coffee scientist himself says, the grinder is so good it would've blown away any cheaper competition from his other video, so he included it in the premium segment comparison. That was one reason I considered this.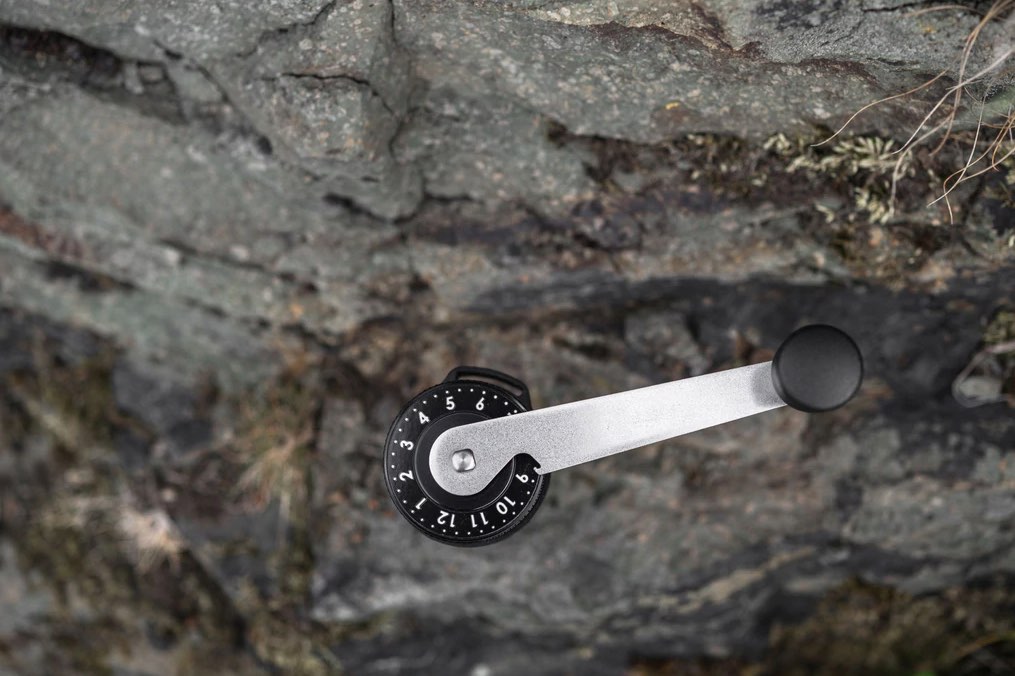 12 month back-to-base UK warranty
Dimensions - H 145mm x W 49mm
Weight - 390g
Capacity - 22-27g (depending on bean varietal & roast profile)
It's a bit small for a 30+ grams of coffe for a 3/4th serving in a French press (at James Hoffmann's recommended 70g/liter), but it's portable, thus great for camping trips, and would fit inside an Aeropress (that we don't yet have). Knock produce bigger grinders, too, I just didn't pick these for the neat "fits into Aeropress" reason, and we usually don't have guests that gulp liters upon liters of coffee.
It's a good grinder. It produces the best coffee grounds I ever had. The metal is smooth to the touch, everything including the lid has a very appealing and premium-feeling weight, and it has a somewhat industrial look I dig. For bonus points, it even comes with some replacement O-rings, which is a nice touch.
I may post something resembling a review video in the future after more testing and dialing-in of grind settings.
Meanwhile, this shout-out so you and all your friends buy their products to support this company is motivated by something that happens behind the scenes. On top of making great products in the UK, they also go out of their way to make all purchases simpler for customers at their cost. That deserves some attention, I believe.
Lemme explain how I discovered that.
Net loss due to flat fees instead of tricky customs handling
After purchase, I asked them to send me a VAT invoice because the order page didn't offer a download for this and I usually file that stuff away. A routine email. That turned out to be rather tricky, though, after the purchase has already been made, for reasons I'll try to explain real quick. I dropped the issue because the reason it was tricky is this: t
So the company is based in the UK. There's this Brexit thing going on where the UK is leaving the European Union. I'm in Germany, a EU country; so all of the comfortable within-EU-VAT handling is not available to them anymore and they have to do this on their own.
The standard procedure for non-digital goods that are shipped from the UK would now be to send the product, and then the customer has to pay customs duty. I had to do this at a customs office, once, picking up the package there. Was quite the hassle. Via UPS, I found you sometimes can pay in advance when customs are cleared, and sometimes you have to pay upon receipt. So it varies from an annoying procedure to a payment formality.
Instead of any of this, the folks at Knock do this up-front. They charge a flat fee for shipment to EU countries and pay VAT and customs up-front with DHL. That usually nets them a loss. But it's a nicer customer experience. If I had emailed them first and insisted on handling customs duty, I'd have paid more and the process would've been worse.
From my point of view, Knock deserves all the support and shout-outs, just like fellow indie app developers when they go out of their way to make the lives of customers simpler. It's the indie spirit all right.
If you want any in-depth look at the Aergrind, I'll whip something up. Just leave requests in the comments. I'm taking pictures of coffee grounds at varying grinder settings anyway at the moment to record differences. Meanwhile, I like the ground coffee I tasted so far, so do check out their products!