Clean Downloads Folder on Mac with Hazel
I have a confession to make. I eased into this by sharing the same info on Twitter/Mastodon already.
My ~/Downloads folder is a mess.
It's much less messy than your Downloads folder, most likely, but still.
I achieved relative de-messification by automatically filing old downloads into sub-folders, one per month, like ~/Downloads/2022-05 Downloaded. That was amazing because the actual Downloads folder was clean, and old stuff was somewhat highlighted.
But I have 2019-06 Downloaded, and 2020-06 Downloaded, and then some. I often do not delete these. And since there are so many super old archives already, I stopped manually deleting newer ones, too.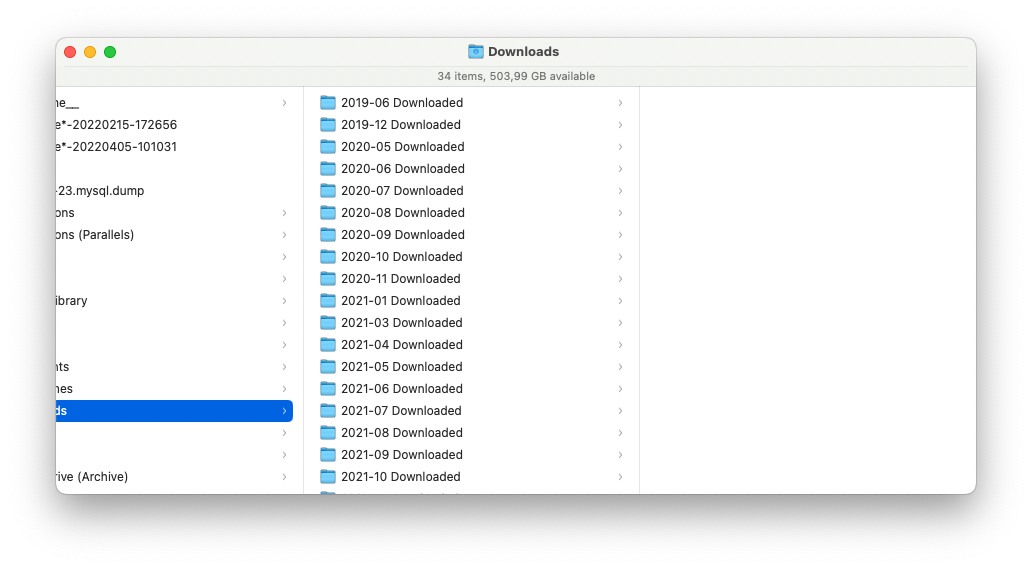 I tagged this post #minimalism and #productivity, so here's what I'm going to do, now that I've confessed:
Even though I know deep down in my heart that there are useful article PDFs and other downloads in some of these folders – I will delete everything that's older than 3 months!1
And I'll adjust my Hazel rules accordingly!
Here's the old and trusty archival rule:

And here's the new rule that matches the YYYY-MM Downloaded pattern and trashes everything older than a couple of months: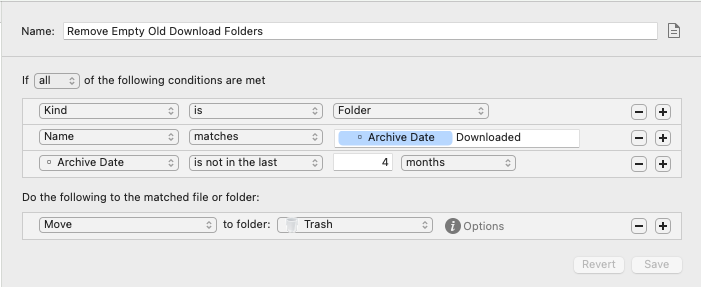 And the result is magical!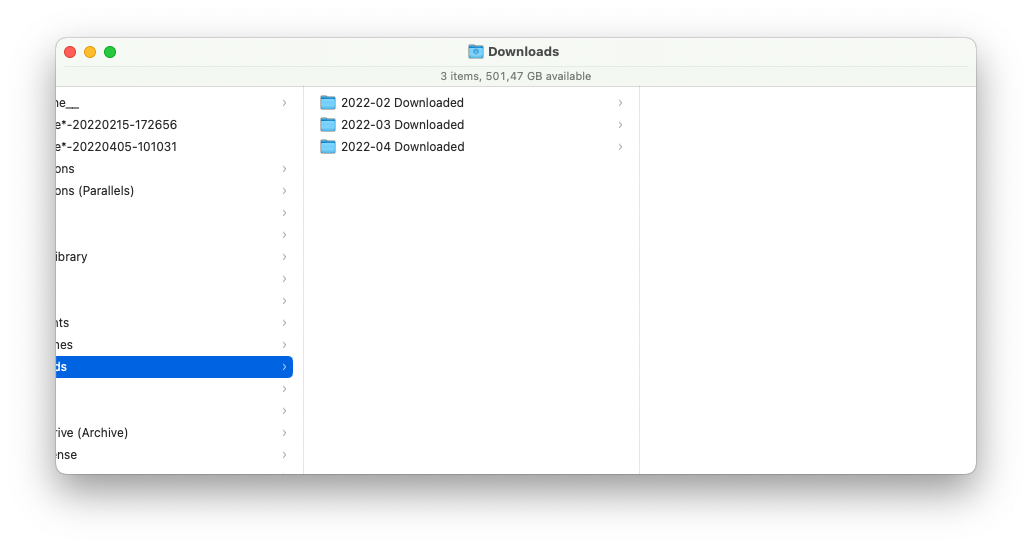 I am still afraid that I've overlooked something, of course. That's why I didn't trash the old folders in the first place. But I can assume that it wasn't important – or else I'd have moved it someplace else.
With the clean(er) slate, it'll be easier to keep a tap on things, I hope. For starters, I don't need to scroll down two windowfuls of folder names to get to actual downloads, so I don't overlook unfiled invoices in the future.
Ah well, the benefits of blogging and publications in general. Peer pressure, even if only imagined, is really a thing. So y'all have bullied me into this as I was writing. Thanks, I guess.
Ok, I lied a bit – I did quickly review all the folders to check if I forgot to move any downloaded invoice into my actual invoice archive for bookkeeping and the like. Then I deleted everything. ↩
Receive new posts via email.