Make Money Outside the Mac App Store now Available on Amazon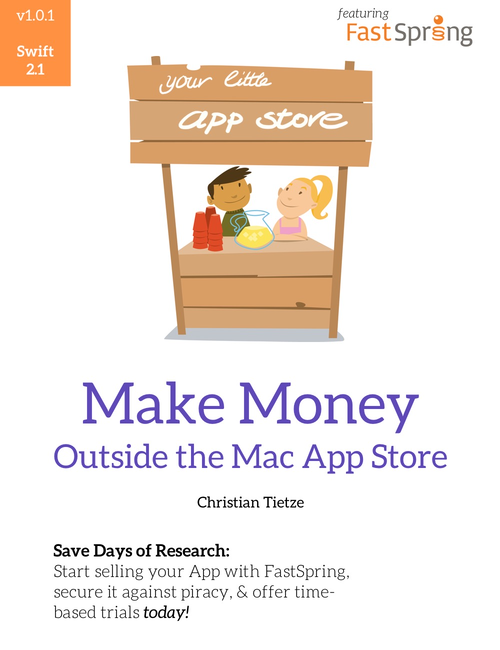 My e-book about creating and selling apps for Mac without the Mac App Store is now available on amazon.com if you prefer a print edition!
Why does print cost less?

The digital edition will be updated regularly with the latest Swift syntax. Further editions and major revisions are free for customers, too. I can't do that with a print edition on your bookshelf, obviously. That's why.
It feels weird, I know, because paper costs money and print book feel more precious. I'm making about 50% less with each sale, so there's quite some cost involved printing the book. The feeling of physical good in your hand is part of the perceived value, and everyone would tell me I should factor that in, but I'm a bad businessman. It's the right thing to do. Why should you pay more for something with less long-term value only because my costs are higher?
Receive new posts via email.