In SwiftUI, @EnvironmentObject is used to loosely couple any ObservableObject without directly passing it down the view hierarchy, e.g. via parameter injection. Unlike Singletons and global variables, Environment Objects are local to view hierarchies: different branches in the hierarchy can maintain different object references.
SwiftUI very likely is the future of app development. But it cannot, on its own replace UIKit or AppKit. Not yet, maybe not next year, either. Eventually you will have to drop down a level to implement a custom view, custom navigation, animation, window, or what have you. So for the time being, the two worlds of UIKit and SwiftUI co-exist and complement each other.
Martin Lexow created a sexier alternative to the default AppKit "About" window called Uberabout
You know, these things: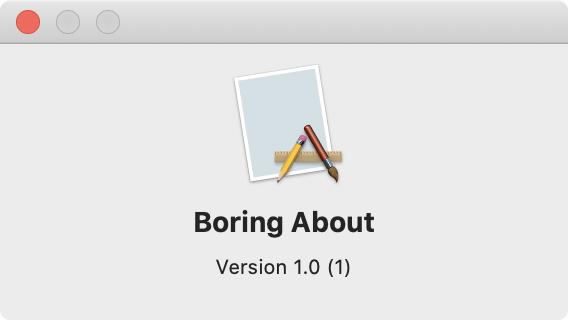 The info available to be displayed there is:
app icon
app name
version number
build number
Now Martin came up with a drop-in replacement for the same info but with less ugliness: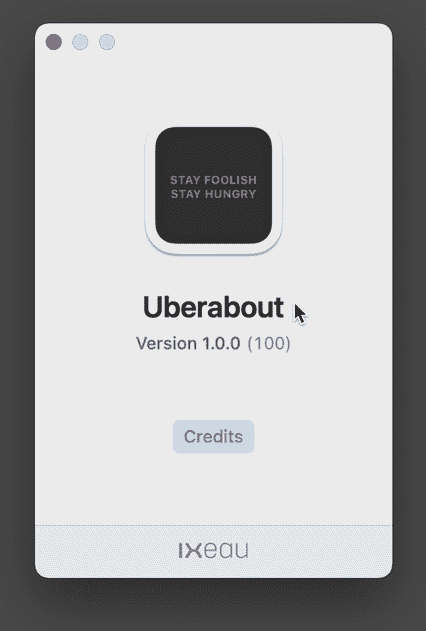 Check out the GIF in the project's readme to see its 3D transition effects in action!
Sadly it's only for macOS 11.0+, so for projects pre-Big Sur, you have bad luck. But it's written with SwiftUI, so you may still learn one thing or another, or adapt the code to your project if you want!